Meet your new reusable cloth mask. 👋 For your convenience, we've compiled and answered your most frequently asked questions about our new cloth mask collection. If you have any questions we didn't answer here, please feel free to reach out to us at info@sockfancy.com for more information!
MASK FAQs
What are the masks made out of?
Our masks are made with high-quality washable cotton and a triple-layer construction. The masks are roughly 95% cotton, and 5% poly cotton blend. 
Can cloth face-coverings prevent me catching the virus?
NO. Our cloth masks are not designed to prevent you from catching the virus, but rather to help prevent you from giving the virus to those around you. For more information, read this article.
Okay, then why should I wear one?
The official 

CDC recommendation is to wear a cloth face covering when you have to go out in public. Cloth masks help keep in respiratory droplets from your mouth and nose when you cough, sneeze, and speak. Because asymptomatic carriers of the virus can still spread COVID-19, it's important that we all wear cloth masks, even if we're not experiencing symptoms, to protect the most vulnerable people in our communities.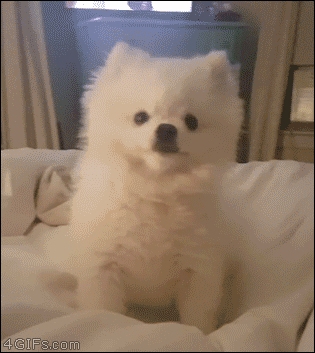 Does wearing a mask mean I no longer have to practice social distancing?
NO WAY! Cloth mask or no, it's important that we stay home whenever possible in order to slow the spread of this virus. Please continue following all CDC guidance, including washing your hands regularly, avoid touching your face with unwashed hands, and following social distance guidelines as much as possible.
Where are you donating these masks? 
Good question! We have curated a list of essential businesses and organizations but we're actively looking for suggestions of other organizations or groups in need → Fill out

this form

to add to the list!
Are these reusable?
Yes, our masks can be reused after being washed thoroughly. We recommend hand washing, but if you use your washing machine, your Sock Fancy cloth mask should be washed with a delicate cycle with cold water and dried with no heat tumble dry.
Pro-tip: use a delicates bag to avoid stretching, warping, or fraying your mask and the adjustable ear loops.
What are the sizes?
We carry 2 sizes, one for adult, one for kids. The ear loops are adjustable to fit, so if you're between sizes, we recommend that you order the adult sizing and tighten the ear loops.
Is there a bendable nose piece?
Yes, this creates a better seal to further reduce your chance of transmitting the virus.
Is there a slot for a particle filter?
Stay tuned, this feature is on the way for bulk orders of 500 masks or more! Please email us at custom@sockfancy.com if you're interested in learning more about this option.
Can I make custom masks?
Of course! If you're looking for 500 or more masks, we can fully customize the design of the mask. Learn more here!
Can I order in bulk?
Yes, we offer discounts for bulk purchases of 10, 25, 100, and 300 masks. If you're looking for a different quantity or color, please feel free to email us at info@sockfancy.com with the designs and quantities you'd like to purchase and your shipping address to initiate the ordering process.
Thank you for your support, and for helping us #slowthespread and #flattenthecurve. If you have any other questions or suggestions for donation recipients, please reach out!