If you think about it, trick-or-treating is a lot like a Sock Fancy subscription. It's a random grab bag where you don't know exactly what you're going to get, but the result is pretty awesome regardless. I mean, how can you be upset about surprise candy or mystery socks? In fact, the unknown element is arguably the best part of both Halloween candy and a Sock Fancy subscription.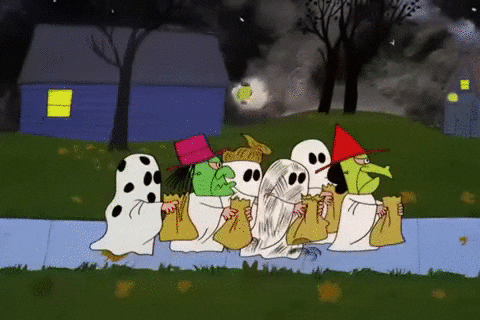 If you got the same enjoyment out of just eating your favorite candy, you'd be sitting on your couch in July going to town on a jumbo bag of Starburst - and we all know that's not as fun as it sounds. The same goes for socks - our subscribers are proof that the excitement of receiving a surprise pair of socks every month is far and away the best way to shop for socks.
Here at Sock Fancy HQ, we have the socks covered, but there's a noticeable lack of candy present. In preparation for the biggest day of the year for sweet tooths worldwide, I've asked my colleagues which type of candy they most look forward to seeing when they reach into a communal candy bowl for a treat.  
Before you dig in, be sure to trick-or-treat yourself too our FREE spooky limited-edition Halloween socks. Use code BOO at checkout while supplies last! 👻
"What's your favorite Halloween candy?"
James, Graphic Designer: Butterfinger
Kari, Director of Marketing: Twix
Futhum,

 

COO: Snickers
Ella, Customer Experience: Reese's
Stefan, CEO: Milky Way
Halloween is about a week away, so don't miss your chance to snag this fab-boo-lous pair for your collection! 👻 Use code BOO at checkout 👻
Leave a comment
Comments will be approved before showing up.